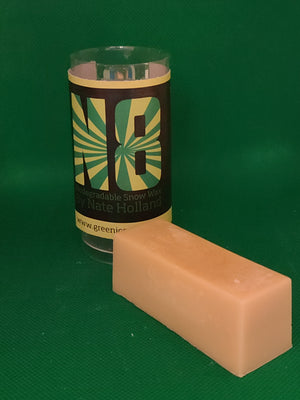 Nate Holland Signature Wax
Sale price Price $21.50 Regular price
Eight times X-Games Boarder Cross champion Nate Holland collaborated with Green Ice Wax to develop the Nate Holland Signature Series. High performance and eco-friendly.
May contain soy
Temperature Ranges
C: < 18 F
M: 18 - 28 F
W: 28 - 35 F
 Recommended and used by exoticskis.com 
Combo Pak includes a 50 gram bar of each temperature range. Three bars total.
N8 rub on contains natural lubricant and was designed with speed in mind.
**Free Shipping on orders over $50**